Sahakol Equipment Increase Mining Scale in Hongsa by Investing in 26 Volvo Trucks and 5 Hitachi ZX470 Excavator for Contract D 11,742.7 million baht project.
Sahakol Equipment Public Company Limited, the leading mining business service provider in CLMV, has utilized 26 new Volvo FMX Trucks and 5 new Hitachi ZX470 excavator during Q4 2018 to support the expanding of work site in Hongsa coal mine, at Saiya Buri region of Laos, which is the biggest coal mine in the country. From the expansion, the company's revenue is expected to increase from 1000 million baht to 1,200-1,300 million baht per year.
For contract D, Sahakol Equipment signed a coal mining contract with Hongsa Power Company Limited for a period of 12 years (2015 – 2026), for 235 million cubic meter waste and 82.5 million ton coal excavation. The Hongsa coal mine is designed to serve the 1500 MW mine mouthed coal power plant operated by Hongsa Power Company Limited. The Hongsa mine has a different type of coal typology with various coal seam thickness and formation which require various excavation methodology and equipment. Sahakol is confident that the new equipment is highly suited for the current and future mining conditions.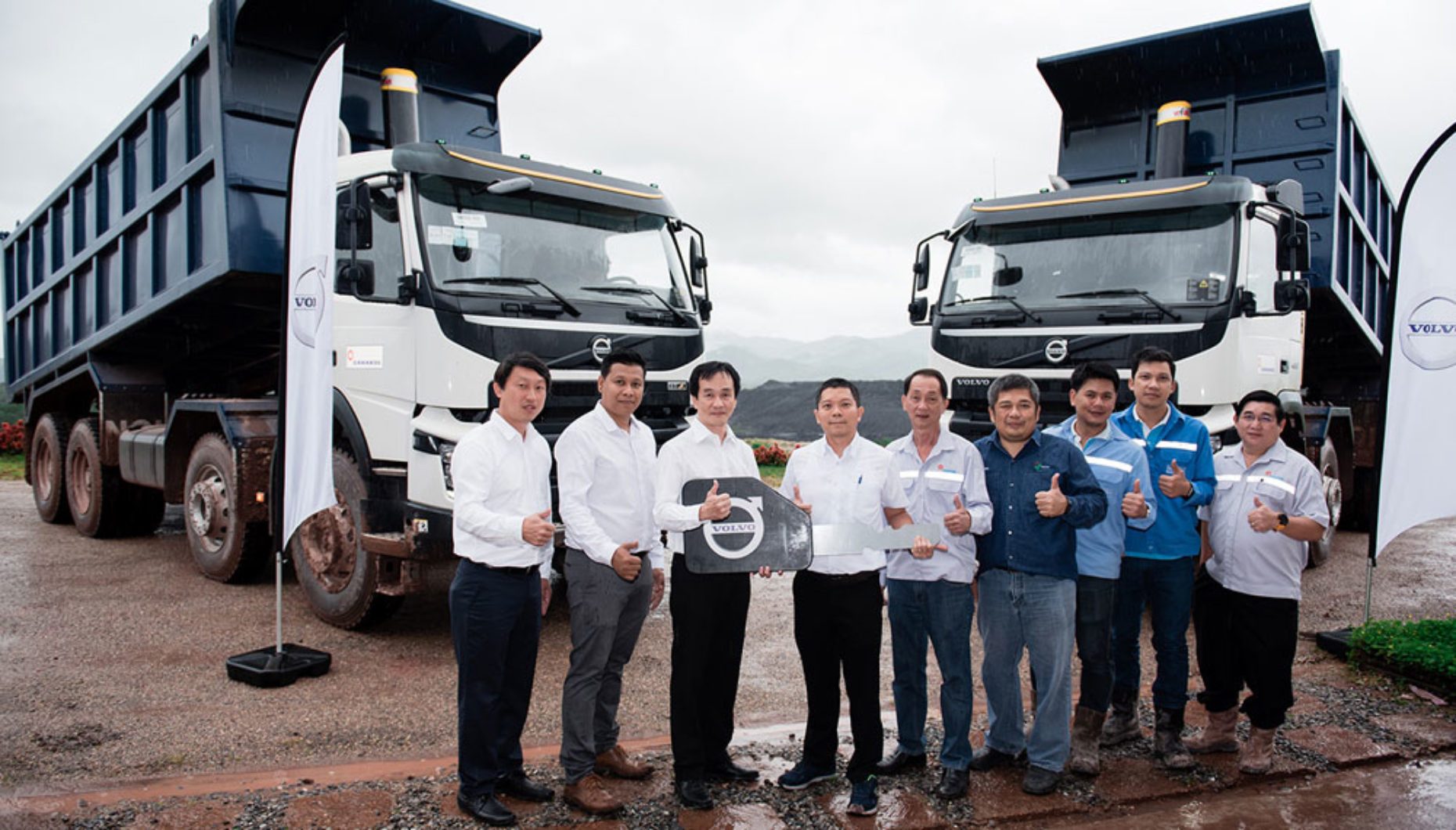 The Volvo FMX is designed for endurance in tight and wet mining conditions. Driven with front axle configurations, all of them come as standard with Automatic Traction Control (ATC). The ATC enhances maneuverability while saving fuel and reducing wear, perfect for Hongsa condition. Meanwhile, the Hitachi ZX470 excavator is specifically designed for mining. The high horsepower fuel-efficient EPA Final Tier 4 (FT4)/EU Stage IV Isuzu engine combine with special arm and bucket attachment will maximize productivity and fuel efficiency.
The purchase of additional machinery emphasized the commitment of Sahakol Equipment Public to deliver the project within dateline and with the highest customer satisfaction. Moreover, the company will always look for a new opportunity to expand its mining business in CLMV.