"Sahakol Equipment" Corporate Success Comes with Social Responsibility and Sustainable Environment
Receiving Thailand Green and Smart Mining Awards in 2019 from the Ministry of Natural Resources and Environment of Mae Moh Mine confirms the commitment of the Electricity Generating Authority of Thailand (EGAT) and Sahakol Equipment Public Company Limited, in operating with good governance and environment standard. This prize is dedicated to mining business that strictly followed Environmental Impact Assessment (EIA) and committed to improving the quality of the surrounding community live.
Since 1983, Sahakol Equipment has been seriously managing and controlling work to comply with the environmental law under the Promotion and Conservation of National Environmental Quality Act, B.E. 2535 and Environmental Protection Law. The company has been implementing various environmental protection technology following the regulation of the Electricity Generating Authority of Thailand (EGAT)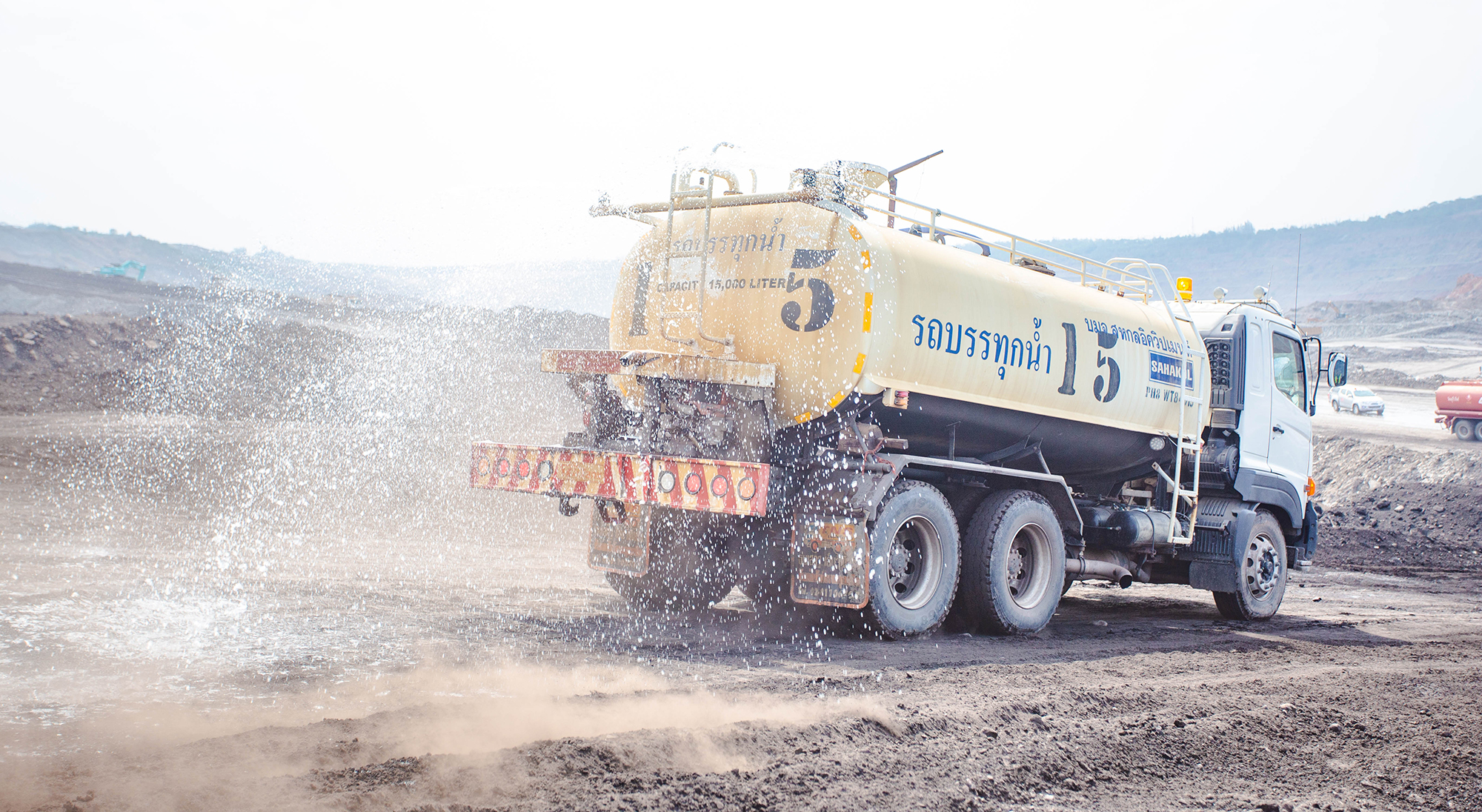 To ensure sustainable environmental protection and community development, Sahakol Equipment strictly cooperates with EGAT to reach maximum benefits of the society by:
Using water trucks to control dust in the excavation area and mine roads.

Equipping dust suppression water spray system in all conveyor station near the residential communities.

Managing to reduce the noise level to zero by installing a noise barrier along with the low noise conveyor rollers.

Installing a wastewater treatment system to ensure a suitable level of environment protection is achieved.

Installing monitoring stations to monitor dust, noise, and water cleanliness level around the working area.
With a strong focus on good corporate governance and sustainable QHSE and community development, the company will always look for new initiatives to improve the quality of life for the community and environment.